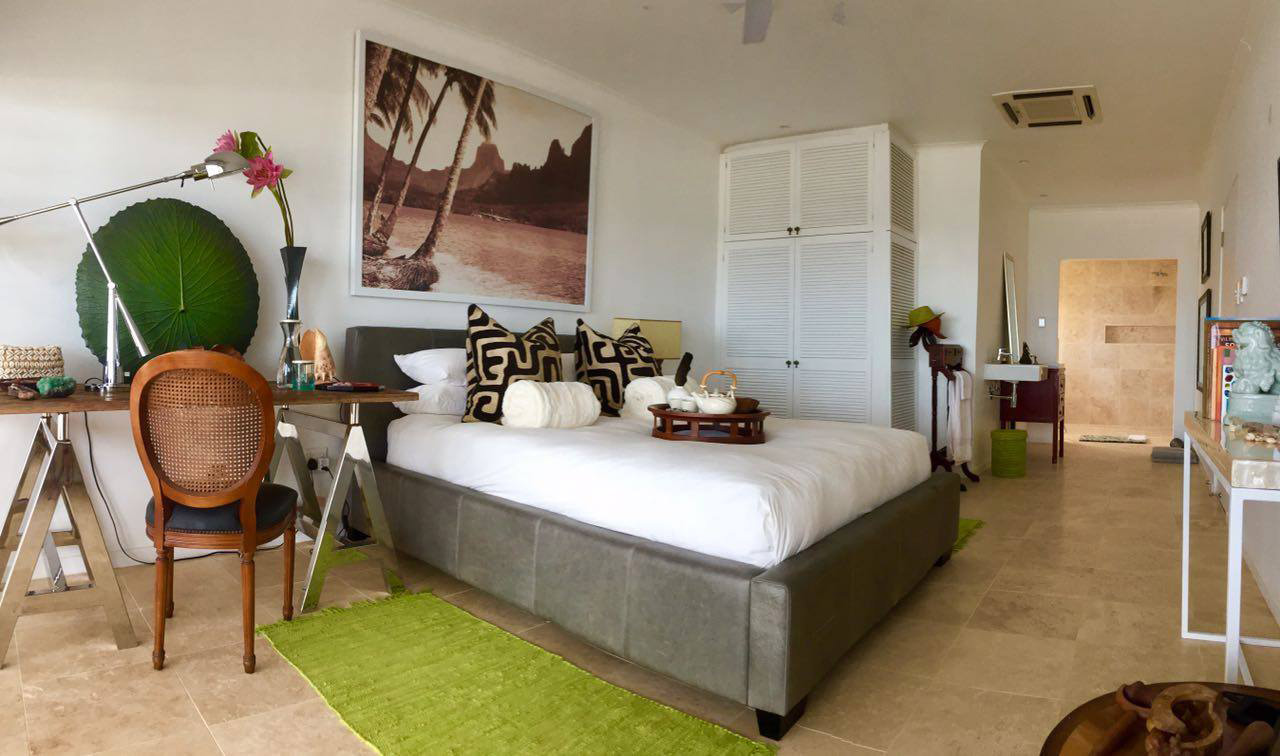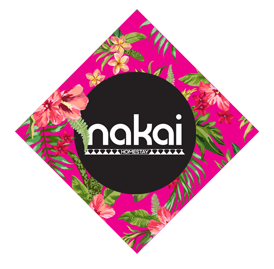 There are currently 4 luxurious individual suites available at Nakai.
If you are looking for even more luxurious amenities than a 5-star hotel, then look no further. Wi-Fi, satellite TV, infinity pool on an everlasting deck, lounges, cocktail area and mini-bars set within a balmy paradise – this is tropical chic at its best.
Noa Noa
The large South Bedroom is known as
Noa Noa
is named for the book Paul Gaugin wrote. It means
beautiful fragrance
in Tahitian.
This particular room evokes the feeling of the French Polynesian islands. The art above the bed is derived from an old postcard depicting a quintessential vintage clipper plane on Oponohu bay on the Tahitian island of Moorea.
This bay is the back drop to many famous South sea island movies such as Mutiny on the Bounty.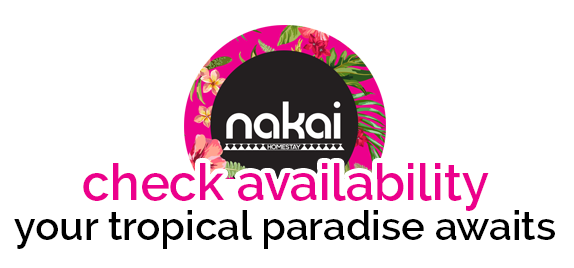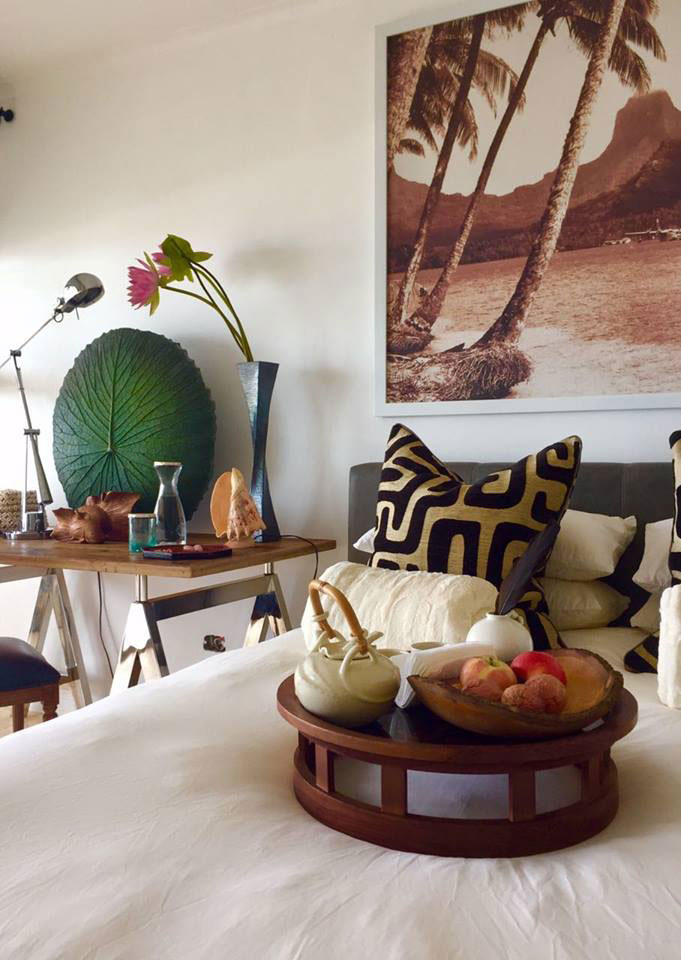 THE LARGE SOUTH ROOM
Noa Noa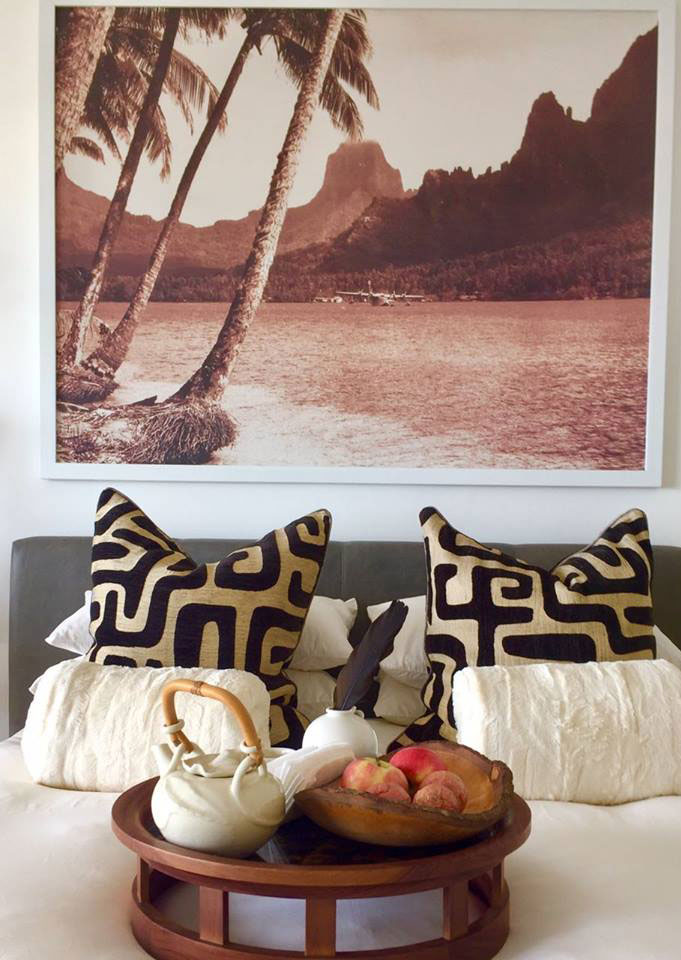 THE LARGE SOUTH ROOM
Noa Noa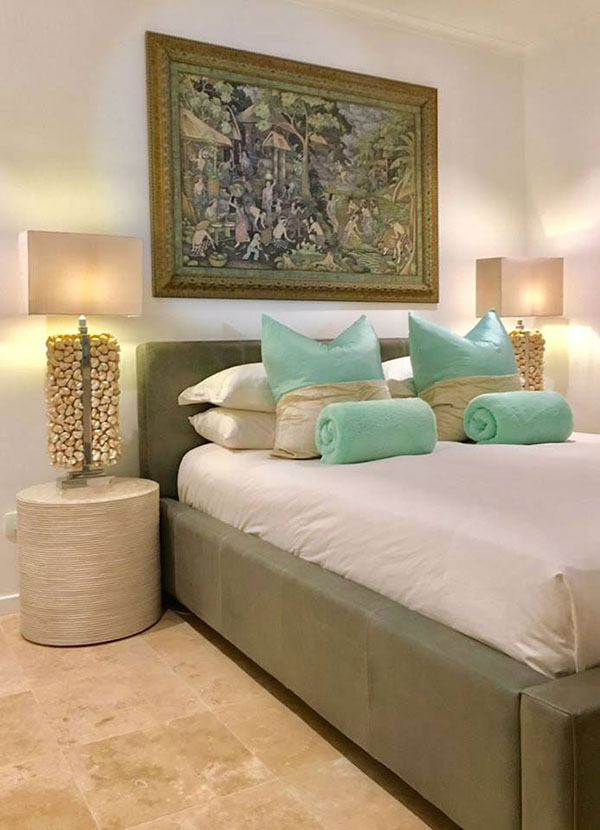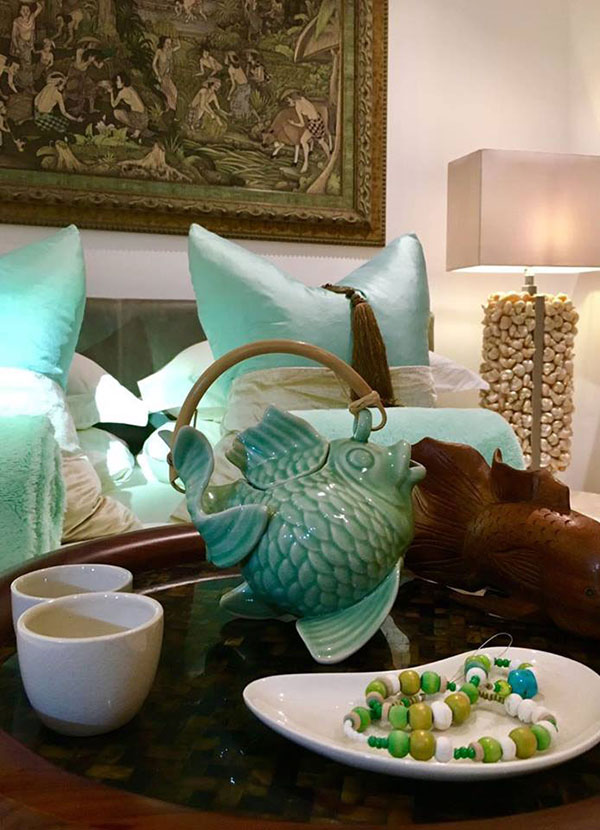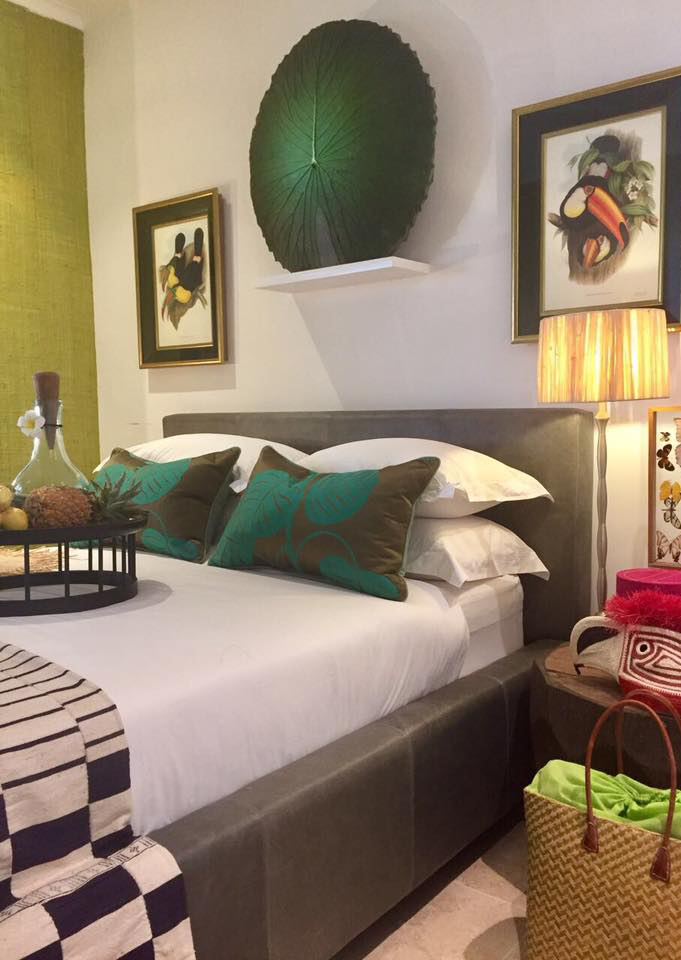 THE SMALL NORTH ROOM
Amazonica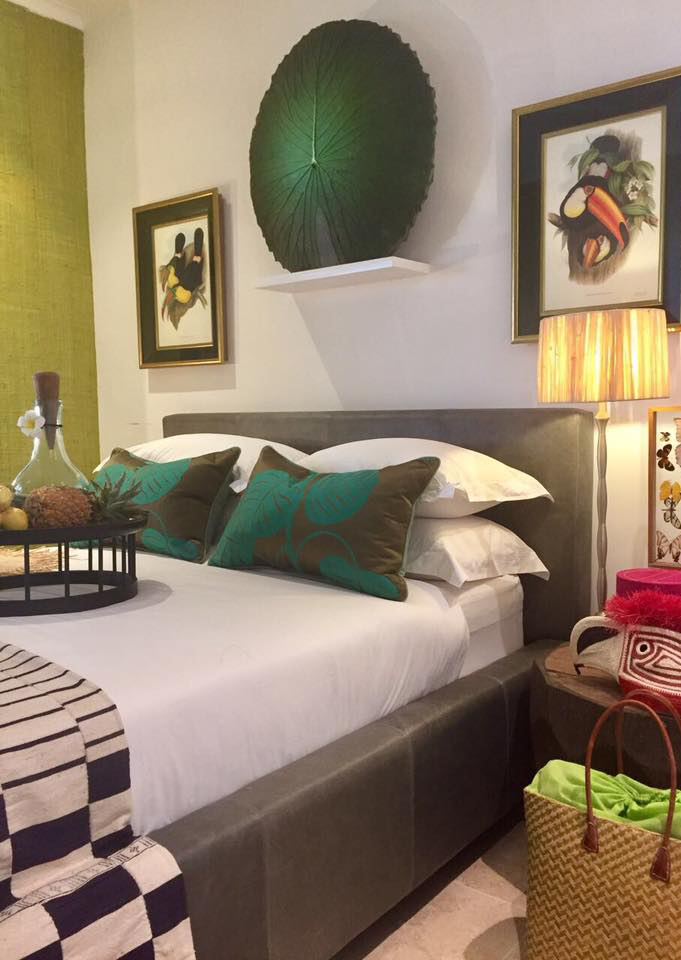 THE SMALL NORTH ROOM
Amazonica
Amazonica
The smaller
North Bedroom
is
Amazonica,
obviously named for the mighty Amazon rain forest.
The décor is designed to evoke the lush vibrancy and exoticism of the jungle.
Inspired by the world's largest rainforest replete with etchings of Toucans, a collection of Peruvian butterflies and Manual Canovas's Jungle vine cushions.
The centre piece,an over scaled Brazilian vase inspired by the huge water lily, Victoria amazonica adds a touch evoking intrepid journeys of the botanical explorer...